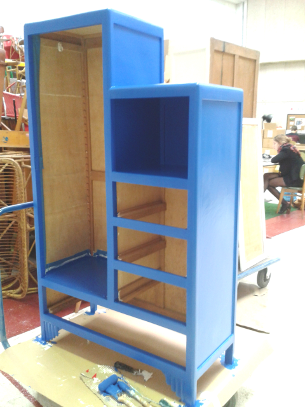 Step 3 : Two top coats are required. The paint is applied with a brush "à rechampir" (whose bristles form a point) in the corners and with a "radiator handle" on the wide flat surfaces.
We work with Orizon, a range of professional paint from Tollens which contains no solvents, which is highly resistant to shocks and scratches and is easy to apply.
Drying time is necessary between the two layers as well as a dry period of two weeks before use so that the paint is dry to heart.