09.09.2015 The tote bags, pouches and posters of Charlie's dreams !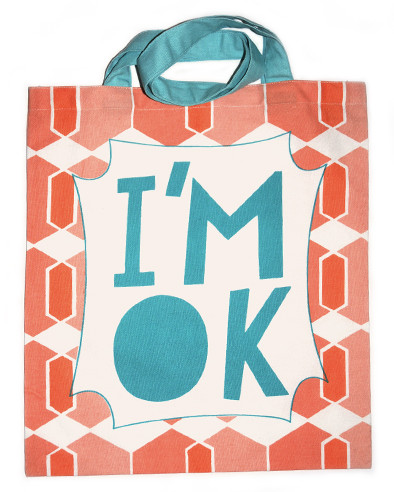 Your husband tells you every day that he is a superhero, your mom is "almost perfect", your son does not want to brush histeeth, your great girlfriend is really "a nice girl" ...

On the website Charlie's dreams, you will inevitably find something for everyone. The tote bags, posters, bags and pouches Alexandra imagines and creates have staggered messages, humorous and truly original illustrations.
And very best, Alexandra can even create a personalized tote bag only from a name, a sentence, a desire !!! Inevitable E-shop !!
06.07.2015 The poetic textil creations of Scalaë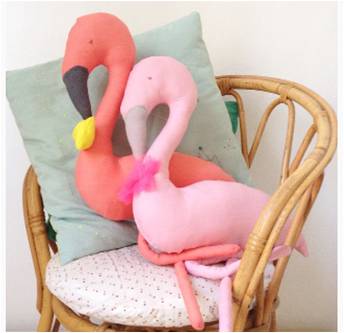 A flamingo on one leg, a white toucan on a branch, a whale with her calf ... textiles bestiary of Scalae Scalaë is sweet, poetic, so relaxing and decorative !! The postures are delicate, the colors are specifically chosen, details are subtle, manufacturing is neat ... we had a crush !!!
22.05.2015 The typographical deco of You Talking To Me

Wake Up, Vrooom, Hello, Gaspard, London, Parisienne, A Good Day, Coffee ...
You Talking To Me offers decorative signs for the walls. In short, a nice typo and fine materials for a punchy and stylish design!

Signs are crude wooden larch or covered with a golden adhesive, copper or color, can also be found in PVC or vegetated ... one thing is sure ... we want them all! Big crush for the yellow fluorescent Wake Up, the copper Happy , the crude wooden Vrooom ... To discover urgently!
13.04.2015 The deco and accessories for children from Mister Bandit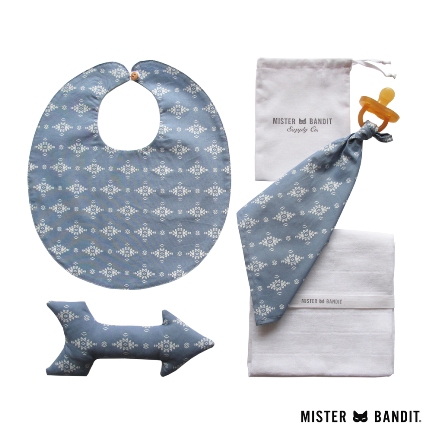 Mister Bandit is a beautiful collection of decorative objects and accessories for children. Cushions, throws, wallets, bibs, pacifiers, comforters ... were all created in the spirit "American West" but in Paris!

The designer, Jennifer Le Cann, lived 7 years in the US, her choices of production focus on raw materials, wood, denim, natural cotton, her products exude authenticity and style "Wild West".

To ABSOLUTELY discover !
24.03.2015 The colored creations of Wool Fabrique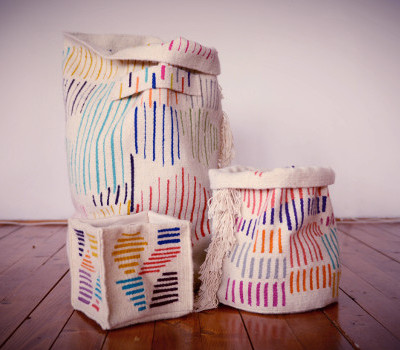 It's been a while since we follow the activity of Wool Fabrique. Wool Fabrique is a unique brand...

The products ? Carpets, cubes and storage baskets, shopping bags, cushions as well as kits and computer ... Their manufacturing ? Weaving and knitting by hand in pure virgin wool and using ancient craft techniques of Bosnia and Herzegovina.
The patterns? Geometric Pixel with named collections, Stripes, Tetris or Rainbow. The colors ? Bright colors often, subtle all the time!
To discover urgently ...
13.03.2015 The japanese papers and fabrics from Adeline Klam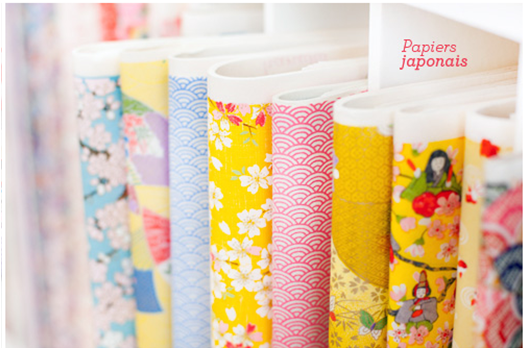 Japanese papers and fabrics, origami kits, lighting, tassels, lanterns ... the universe of Adeline Klam is delicate and inspired by the finesse and beauty of Japanese art.

The patterns, graphic or floral, are colorful and varied. We find everything to create appliqués, garlands, origami, cushions or to customize any kinds of wooden objects! Creative workshops are offered in the shop of Boulevard Richard Lenoir in Paris. We like it!
03.03.2015 The ethical creations of  Coq en Pâte Editions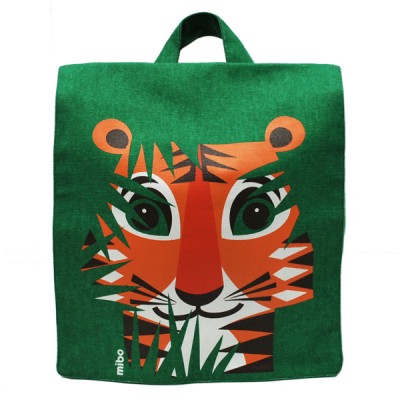 Backpacks, bags, T-shirts and birth gifts of Coq en Pâte are pretty and responsible !

This Breton society designs carefuly its creations: the colors are beautiful, graphics are well designed. It also places ethics at the heart of the manufacturing process: the graphics have meaning (the tiger is a protected species in the London Zoo for example!) And cotton is 100% organic and certified ...

Chahut Bahut  loves ! Moreover, we tested and approved giraffe bellows kit, its small user is thrilled!
19.02.2015 The dolls of Paloma Esono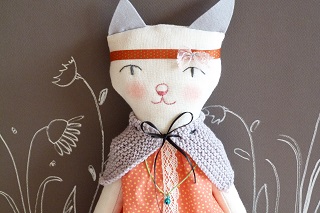 Our irrevocable taste for authenticity, quality, small series, the French manufacturing, the decor off the beaten track .... led us to the dolls of Paloma Esono.
These rag dolls, cats or mice are lovely, delicate, completely trendy and each is unique. They are handmade from natural materials such as cotton, linen, wool. We love it!
12.02.2015 The wallpapers of Daniel Heath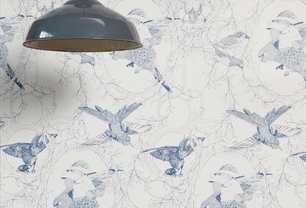 Daniel Heath is an English wallpapers publisher. The themes are those of circus or birds, the patterns are unique and whimsical. Mustard, olive, tangerine or petrol tones are subtle. Manufacturing is quality.
Ce sont des papiers peints chics, uniques ... pour une déco hors des sentiers battus !
These are chic and unique wallpaper, ... for a decor off the beaten track!
We love it. Besides, Hire Wire Mustard is the backdrop to some of our furniture pictures !!
31.01.2015 - Les livres qui font du lien des Minus Editions

Chahut Bahut is fan fan fan of Minus Editions ! Their discussion kits and their big and small notebooks are funny, smart, beautifully illustrated, made in France and are opportunities to create links between parents and children, grandparents and grandchildren, mother-daughter etc ...
The collection is really successful. Besides having much humor and intelligence, books are also convenient ... at the restaurant, on the train, to the doctor, at the museum ... We love them all with a big blow heart for discussion kit "A table!" and Grand Minus "Like mother - like daughter!"